With cybercrime becoming one of the most prevalent risks for organisations in today's world of accelerated digitisation, access to the right solutions is critical for business protection. To meet these requirements, First Solution Sdn Bhd, part of the Microlink Group of companies, has entered a partnership agreement with Group-IB Global Private Limited, an industry-leading cybersecurity solutions provider. The new partnership with the Singapore-based company will boost the First Solution distribution portfolio with a suite of globally accredited cybersecurity solutions aimed at detection and prevention of cyberattacks, online fraud, and IP protection.
Group-IB's experience, threat-hunting and intelligence expertise have been fused into an eco-system of highly sophisticated software and hardware solutions designed to monitor, identify, and prevent cyber threats. Its Threat Intelligence & Attribution system has been named one of the best-in-class by Gartner, Forrester, and IDC, while its Threat Hunting Framework has been recognised as one of the leaders in Network Detection and Response. https://bit.ly/3ozviA3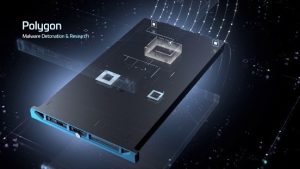 Group-IB Threat Hunting Framework
Jonathan Lim of Microlink Distribution says, "As organisations from both the private and public sectors continue their drive to transform digitally, accelerated by the pandemic, cybercrime is on an alarming upwards trend. As such, the adoption of best-in-class cybersecurity systems is vital for the protection of national and individual assets, to maintain data integrity and to sustain the business ecosystem. Our partnership with Group-IB will provide our clients with access to such systems."
In line with both Malaysia's National Budget 2022 and the wider National Digital Blueprint, the new alliance will enable First Solution to provide support and services for government agencies and businesses to transform securely, identifying and stamping out any threats before they occur. With increased digitisation, such threats are becoming particularly prevalent in the telco, financial services and energy sector, where the scale of potential impact is far-reaching.
Darrent Ng at Group-IB says, "As is widely reported, cybercrime is seeing a dramatic rise with attacks becoming increasingly more complex and sophisticated, and many going undetected until it is too late. We therefore welcome the opportunity to bring First Solution into our regional partner network so that it may provide its customers with access to our industry-leading cybersecurity solutions and expertise for them to protect their business."
This strategic partnership enables First Solution to expand its distribution portfolio of enterprise servers and storage systems to include the full stack of Group-IB's solutions and services, dedicated to detecting and preventing such cyberattacks. First Solution is one of the hardware/software distribution companies within the Microlink Group and holds partnerships with several global principals, including IBM, Lenovo and TMax.
Group-IB's technological leadership is built on the company's 18 years of hands-on experience in cybercrime investigations around the world and 75,000 hours of cybersecurity incident response accumulated in one of the largest forensic laboratories and a round-the-clock centre providing a rapid response to cyber incidents.
Group-IB also specialises in high-profile cyber investigations and IP protection services and works closely with INTERPOL and Europol agencies to assist and support in cybercrime and international fraud cases.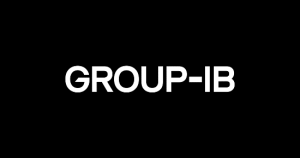 Cybersecurity products and services provider company – Group-IB
Leading provider of cybersecurity solutions – Threat Intelligence & Attribution, antifraud, anti-APT. Protect better, respond faster to network security attacks and threats when they do happen